Katana
Bamboo Koshirae Tamahagane Katana(Clay Tempered)
This Clay Tempered Tamahagane Katana is made with Bamboo theme tsuba, matching fuchi-kashira White Copper habaki. The blade is hand forged, clay tempered, and polished in Sahikomi style.
Because it is hand-made saya and tamahagane, the construction period of this product is more than 5 months
Bamboo Koshirae Tamahagane Katana
*******************************************
——————————————-
<Koshirae>
——————————————-
■Tsuba:White Copper
■F&K:White Copper
■Menuki:Silver
■Seppa: White Copper
■Habaki:White Copper (Yasuri Style)
■Tsuka:Hand Made Tsuka(Haichi Style)
■Tsuka Samegawa:White Ray Skin With Emperor Nodes
■Tsuka Ito:Japanese Silk・Black(High Quality Hishigami)
■Mukugi:1
■Kashira&Kurikata Shitodome:White Copper
■Saya:Hron Koiguchi、Kurikata、Kojiri,Hand Made Saya
■Saya Style:黑石目塗り
■Sageo:Japanese Silk・Black
——————————————-
<Blade>
——————————————-
■Nagasa:71CM
■Motohaba:3.2CM
■Sakihaba:0.4cm
■Sori:About 1.5CM
■Tsuka Length:26CM
■Bohi:No Bohi
■Material:Tamahagane
■Hamon Style:Suguha
■Blade Style:Shinogi Zukuri
■With And Without Saya Weight:1292g/109g
Warning:The data is just for reference because the handmade products's data has error.
——————————————-
<Polishing>
——————————————-
■Polishing:Sashikomi A++
——————————————-
*******************************************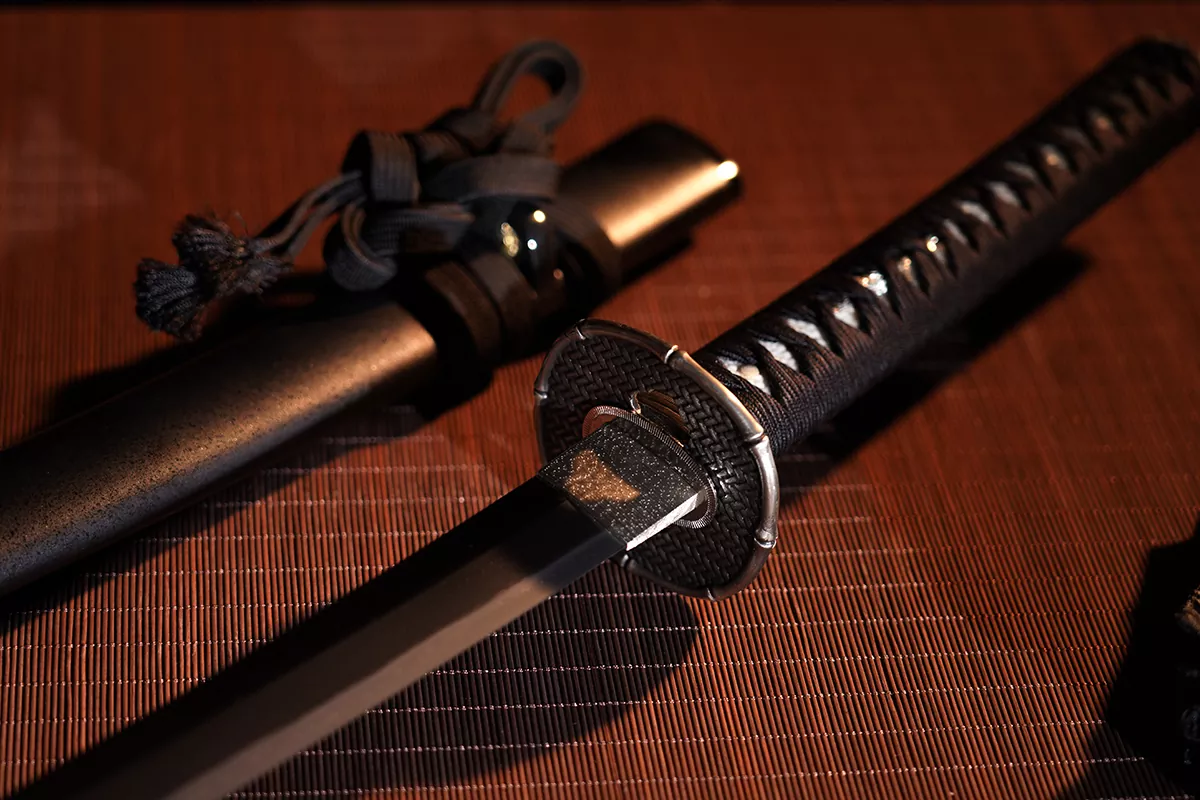 Only logged in customers who have purchased this product may leave a review.